Merriweather Post Pavilion | Columbia, Maryland

Top-selling country singer and songwriter Shania Twain just made 2023 much more exciting! The Grammy Award-winning artist, responsible for massive hits "Man! I Feel Like A Woman" and "You're Still the One," is embarking on a much-awaited world tour! This 49-date outing is scheduled to support Twain's upcoming album, Queen of Me, which is set for release in February 2023! On Tuesday, 27th June 2023, Shania Twain is making a coveted stop in Columbia, Maryland, to perform at the Merriweather Post Pavilion! It's been a while since the "Queen of Country-pop" hit the road, so this tour is the year's must-see event! Hurry and grab your tickets now to see Shania Twain's incredible show at the Merriweather Post Pavilion!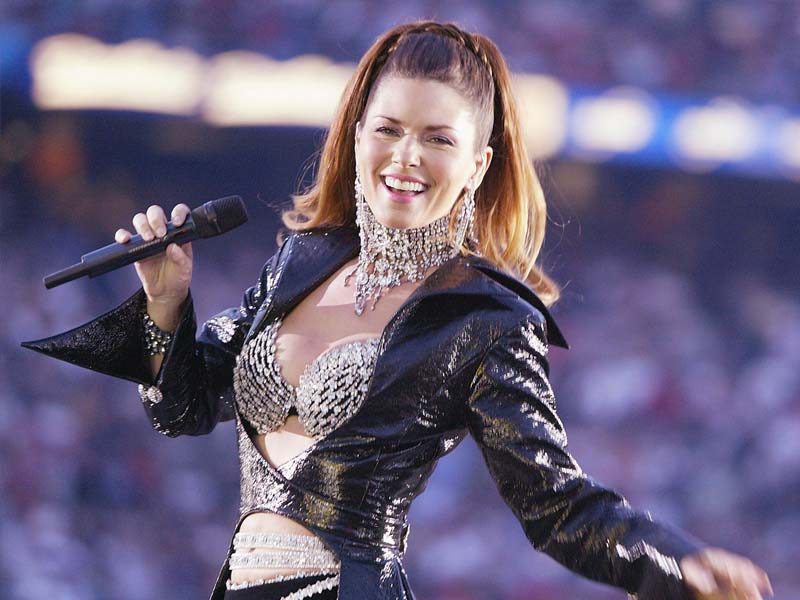 Shania Twain's last world tour wrapped up in 2018. The outing promoted her fifth studio album, Now, released in 2017. Upon its release, Now debuted at number 1 on the Billboard 200 and topped the charts in four other countries. The album sold over 600,000 copies worldwide and amassed millions of listens on various streaming platforms. The album was the last effort before Twain took a five-year break from releasing any full studio album. In 2019, Twain pursued her second Las Vegas residency, titled Let's Go! The show garnered over 100,000 audiences from the span of 2019 to 2022 and earned over seven million dollars in gross ticket sales.
This 2023, Shania Twain hits the road again with a massive 49-date all-arena world tour. Her North American leg kicks off in April in Washington state, followed by eight dates in Canada, before returning to the U.S. This 2023, Twain will also be traveling to Dublin, London, Manchester, and Birmingham. Indeed, this world tour is a much-awaited event, and it's coming to Columbia, Maryland, for a one-night country pop spectacle at the Merriweather Post Pavilion. Fans can expect to hear Twain's biggest hits, fan favorites, and new tracks from her upcoming album, Queen of Me. If you're a Shania Twain fan, you better move fast and score your tickets now before they run out!