Merriweather Post Pavilion | Columbia, Maryland
A night filled with pure country music from some of the most significant acts from today's country music scene will excite audience members in Merriweather Post Pavilion this October 6, as the Zac Brown Band brings their "From the Fire Tour" to Columbia, Maryland. King Calaway and Tenille Townes will join the multi-Grammy award-winning band in rocking the crowd with their chart-topping hits. The two bands will set the stage on fire with their combined hits, including "World for Two," "I Do," "The Lemonade Stand," "White Horse," and many more. Witness as they effortlessly set the mood before Zac Brown Band takes center stage. Secure your tickets early and get the chance to choose your seats for the venue. Click the "Get Tickets" link for a fast and safe transaction.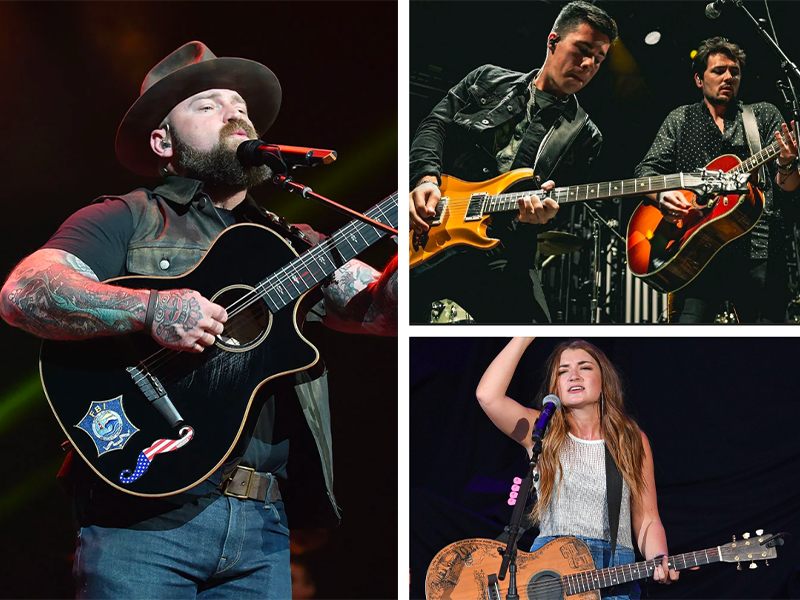 The music industry has seen many talented groups and singers come and go, but one genre continues to thrill fans; that is country music. In the last decade, some exciting new country performers have emerged, including the Zac Brown Band, King Calaway, and Tenille Townes. Each of these artists has a unique style, and they have been gaining considerable attention since they first hit the music scene.
Since 2002, the Zac Brown Band has captured hearts with their unique blend of country, folk, and rock music. Their sound is often described as "southern-infused," and their lyrics often focus on themes of family, friendship, and love. They are also known for their live performances, which often feature extended jams and improvisation. Music mastery is to be expected from the spirited members that consist of lead singer Zac Brown, bassist John Driskell Hopkins, guitarist Coy Bowles, drummer Chris Fryar, keyboardist Clay Cook, and multi-instrumentalist Daniel de los Reyes. The Zac Brown Band has had a long and successful career, with their music being featured in films, television shows, and commercials. They have also won numerous awards, including three Grammy Awards for Best New Artist, Best Country Collaboration with Vocals for the song "As She's Walking Away," a collab with Alan Jackson, and Best Country Album for their 2012 album "Uncaged."
King Calaway is an American country band that was formed in 2018. The group consists of six members: Chris Deaton, Jordan Harvey, Chad Michael Jervis, Simon Dumas, Austin Luther, and Caleb Miller. They are signed to Warner Music Nashville and have released two EPs (King Calaway and Midnight) and one full-length album (Rivers). The band is known for their unique blend of country, pop, and rock music. Their sound is a mix of traditional country, modern pop, and classic rock. They have been praised for their ability to create a sound that is both familiar and fresh.
Tenille Townes is an up-and-coming country music artist who has been making waves in the music industry since her debut in 2017. She has released three studio albums ("Real," "Light," and "The Lemonade Stand"). Her music is a mix of traditional country and modern pop, and her lyrics are often deeply personal and reflective. Tenille Townes has been praised for her powerful and emotive vocals, as well as her songwriting. She has been nominated for several awards, including the Academy of Country Music Awards, the Country Music Association Awards, and the Canadian Country Music Awards.
This evocative country music ensemble, headlined by Zac Brown Band, King Calaway & Tenille Townes, is ready to bring down the house. Do not miss the chance as they perform at the Merriweather Post Pavilion in Columbia, Maryland, on Friday, October 6, 2023. Tickets are available!