Merriweather Post Pavilion | Columbia, Maryland
Young the Giant and Milky Chance are teaming up to give you the concert of a lifetime. While both of them are fantastic on their own, when they work together, they form a dynamic duo, the likes of which have never been seen before. All of the fantastic amenities and first-rate sound, staging, and lighting at the Merriweather Post Pavilion on June 10, 2023, will add even more to the already amazing experience set to happen. When witnessing them live in person, one can only be filled with awe. Tickets are moving quickly, so don't miss out on your chance to get one. Just click the "Get Tickets" button to secure your spot at this once-in-a-lifetime performance.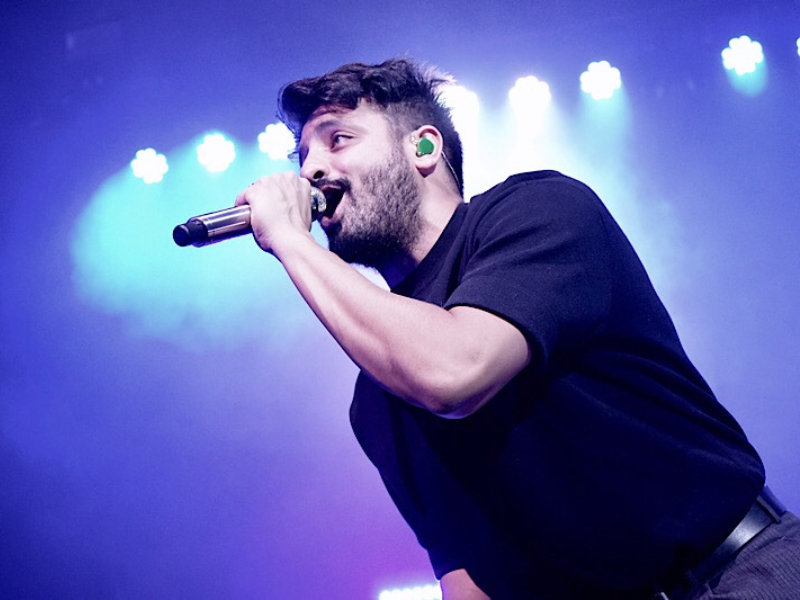 The American rock band Young the Giant, from Irvine, California, is both critically acclaimed and commercially successful. They got together in 2004. The band consists of lead singer Sameer Gadhia, guitarists Jacob Tilley, Eric Cannata, bassist Payam Doostzadeh, and drummer Francois Comtois. After changing their name from The Jakes to Young the Giant in 2008, the band released their self-titled debut album the following year via Roadrunner Records. All three of the group's initial singles—"My Body," "Cough Syrup," and "Apartment"—made it onto the US Alternative Songs chart and launched them into superstardom.
Milky Chance, a rock band with a long history of success, was formed in the city of Kassel in the German state of Hesse. Clemens Rehbein sings and plays guitar for them, while Philipp Dausch plays bass and percussion, and they also have Antonio Greger and Sebastian Schmidt in the band. After its April 2013 release, "Stolen Dance" immediately became a worldwide phenomenon. As a matter of fact, the radio station 1Live Krone named it "Best Single" for that year. "Down by the River" is off of their first album, "Sadnecessary," which came out in October of 2013. The album reached number fourteen in Germany and was chosen as Album of the Week on "Spin" in 2014. In October 2014, the band made their first television appearance on "Jimmy Kimmel Live!" and also won the European Border Breakers Award.
Tickets are selling out much more quickly than anyone anticipated, despite the fact that this tour is truly something special and only true fans should attend. Get them while you still can. You've come to the easiest and most convenient way to acquire one. The best seats in the house are just a click away; just hit the "Get Tickets" button and follow the on-screen instructions.