Merriweather Post Pavilion | Columbia, Maryland
Billboard's second-best amphitheatre in the United States will definitely become hotter this summer as the multi-platinum alternative-rock giant Third Eye Blind brings their Summer Gods Concert Tour to Merriweather Post Pavilion this Thursday, July 21, 2022. With support from the American rock band Taking Back Sunday and Australian surf-rock duo Hockey Dad, this tour is an epic comeback of Third Eye Blind after a short time of being out of the road. The band's loyal fans are sure to have one hell of a concert experience this summer, so don't forget to book your tickets as early as now. Call all your concert buddies and prepare to sing along to the lyrics of their hit songs. Hurry and secure your tickets now. You don't want to be left behind for this summer's talk-of-the-town event!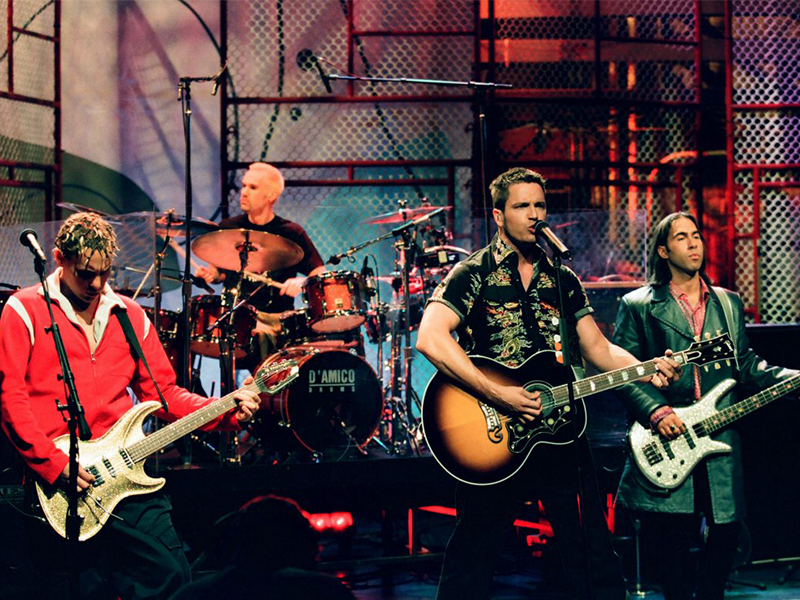 San Francisco, California-based alternative-rock band Third Eye Blind is one of the most memorable acts of the late 90s and early 2000s. Their critically-acclaimed 1997 debut album was a certified six-platinum hit. It was followed by the equally successful album Blue, which brought massive hits such as "Semi-Charmed Life," "Jumper," and "How's It Going to Be," — all of which reached Top 10 on the Billboard Hot 100.
The band's latest album, Our Bande Apart, which was notably recorded when lockdown ended, surprisingly allowed the band to gain a larger, younger, and more dedicated fanbase than ever.
In their Summer Gods Tour, the band declared to support SeaTrees, an organization that helps restore a portion of the Palos Verdes Kelp Forest. This further shows that the band's artistry and cause go beyond making music and helping the environment.
Furthermore, the 2022 tour will be headlined by Taking Back Sunday as well. The Long Island band is a great addition to this event and is sure to have plenty of loyal fans singing along to their massive hits. Expect to have an arena singing along to the lyrics of "MakeDamnSure," "Cute Without the 'E'," and "You're So Last Summer." The Australian surf-rock duo, Hockey Dad, on the other hand, will open things up for the concert!
With these exciting bands in the lineup for the tour, concert tickets are now selling fast. So secure yours now and mark your calendars for this will be one of the most epic concert tours this summer!