Merriweather Post Pavilion | Columbia, Maryland
Led Zepplin's Robert Plant & American singer-songwriter Alison Krauss made quite an iconic duo back in the days. However, they did not do any recent work, and their last collaboration is dated back around 14 years. In November 2021, they released their latest album, "Raise the Roof" alongside a tour including dates in U.S and Europe. The tour kicks off on 1st June so make sure you grab your tickets right now! Robert Plant & Alison Krauss comes to Merriweather Post Pavilion on Saturday 11th June 2022 as part of their union, nearly after 12 years since the last time they shared the stage.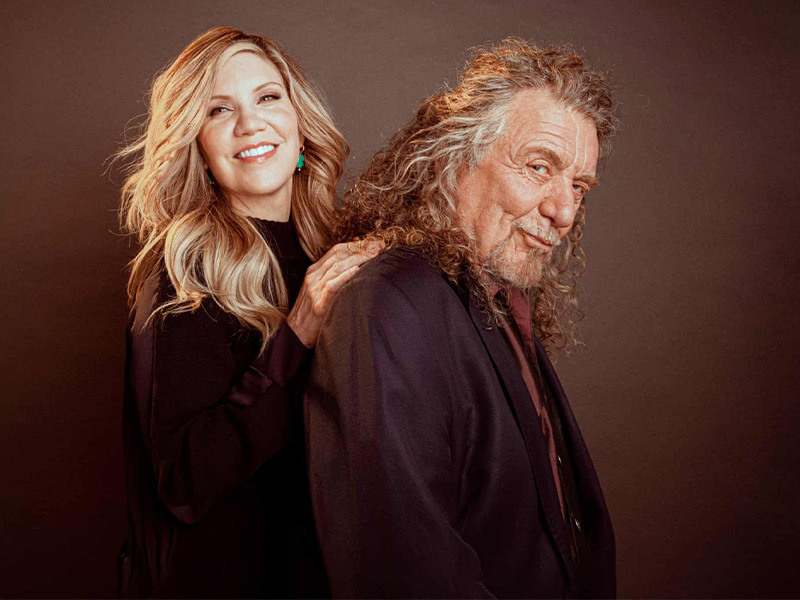 The duo returns to stage with the release of their latest album, "Raise the Roof". The latest collaboration features 12 new songs with notable contributions from Anne Briggs, The Everly Brothers, Geeshie Wiley, Merle Haggard, Allen Toussaint and many more. Krauss himself talked deeply about the album release and said that they wanted it to move people emotionally. It was also a sentimental moment for the duo as they had come together after a long time to work on the new album. The album does reflect a case of intimacy and harmony, which their fans have well received.
Their live performances are something that their fans have always looked up to, even when performed independently. Their on-stage chemistry is one of the things that the audiences would have definitely missed during their hiatus. The tour also includes a famous performance at London's Hyde Park festival on 26th June. Robert Plant and Alison Krauss' collaboration came about in 2007 when they surprised people with their work as the two artists belong to different musical backgrounds. If you're looking to witness some of their magic live, you will need to get your tickets ASAP because they can sell out very soon!