Merriweather Post Pavilion | Columbia, Maryland
The global sensation, Mr. Worldwide who is the man himself, Pitbull, is back hitting the stage at Merriweather Post Pavilion on Thursday 2nd September 2021, after almost two years since his last tour. The rapper, singer, and songwriter made global waves with 2009's breakthrough hit "I Know You Want Me (Calle Ocho), and has since served massive pop hits and anthems such as "Give Me Everything" with Ne-Yo, Afrojack, and Nayer, "Feel This Moment" with Christina Aguilera, and "Timber" with Kesha. It's time to jam and party hard as Mr. Worldwide, brings your favorite anthems and hints at new music from his upcoming album live on stage. Book your tickets now!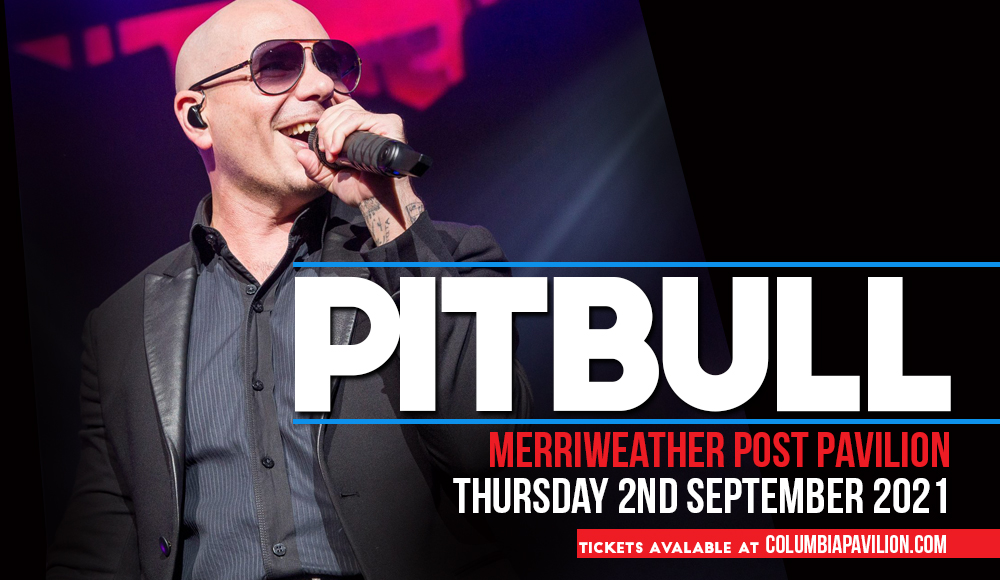 Having his roots in Miami and early beginnings in the 2000s with reggaeton and hip hop, Pitbull served his first studio album "M.I.A.M.I." in 2004 with its lead single "Culo". He then met his breakthrough success with his 2009 hit, "I Know You Want Me (Calle Ocho)" which peaked at #2 on the Billboard Hot 100 driving him to pop success. He then also created his own record label, Mr. 305 Inc. People all over the world couldn't get enough and wanted more, and by 2011, his second single, "Give Me Everything" featuring Ne-Yo, Nayer, and Afrojack, from his sixth album "Planet Pit", became his first single to top at #1 in the Billboard Hot 100.
Pitbull has indeed given fans all over the world everything with more hits and fan favorites such as "International Love" with Chris Brown, "Back In Time", "Feel This Moment" with Christina Aguilera that peaked at #8, "Wild Wild Love" with G.R.L., "Timber" with Kesha that also topped the charts at #1, "Time of Our Lives" with Ne-Yo that peaked at #9, and many more. He also made appearances as a featured artist with several artists such as Usher, Jennifer Lopez, Shakira, and many more. He has been described as "King of collaborations" by Billboard.
To date, Pitbull has 11 studio albums, over 300 singles including features, over 200 music videos, and sold over 25 million albums and over 100 million singles around the globe. There's no stopping Mr. Worldwide, and he's always been ready to give fans his everything, including new music real soon. Book your tickets now!