Merriweather Post Pavilion | Columbia, Maryland
If you're itching to watch good live music, you can catch Phish at the Merriweather Post Pavilion on Sunday 31st July 2022. The jam-rock band from Vermont is known for their lengthy segues, improvisations, and extended jams. If you are a fan of Phish, you'd know that no two shows are the same. The band will embark on a 2022 spring/summer tour featuring songs from their extensive setlist. With 15 full studio albums to their name, this show will be jam-packed with hits and fan favorites. Phish is ready, and they will rock Maryland this 2022 after a year and a half hiatus! You better hurry because the Phish fandom is hungry so go get your tickets now!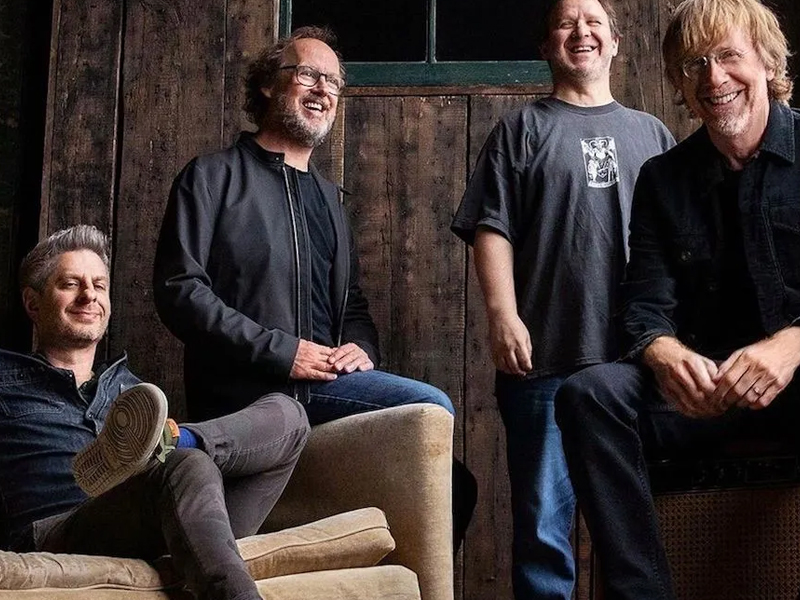 Trying to understand the Phish cult may be confusing at first. For a rock band to have a proud fanbase with a name may be unheard of, but this live band has vibrance and musical talents that invoke loyalty. Fans are divided into 1.0, 2.0, and 3.0. Fans from the early days of Phish are considered 1.0. Meanwhile, 2.0 fans are those from the mid-era, 2002 to 2004, etc. Some online forums even have Phish fans discuss 4.0 to 5.0.
Indeed, these fans may be hard to understand. Outsiders may call them geeks. But Phish has the power to bring in a crowd and keep them engaged for years on end, thanks to their musicianship and the intensity of their jams. Sure, the band has released 15 full studio albums and their performances on the Billboard charts are adequate. But it's the live shows that attract the 1.0s, 2.0s, and 3.0s.
Phish is not bound by a single genre, mixing funk, progressive rock, psychedelic rock, jazz, blues, country, and folk. They experiment with music, and they do it well. Rolling Stone Magazine described their music as "oriented around group improvisation and super-extended grooves."