Merriweather Post Pavilion | Columbia, Maryland
Are you ready for a night of bursting rock n roll jams intensified by dazzling musicianship from one of rock n roll's most iconic bands? If this is your kind of jam, then Phish's Merriweather Post Pavilion show this Saturday, July 30, 2022, is the place to be. Join the famous rock band in the leg of its Maryland show and be immersed into the showmanship that is uniquely Phish! Book your tickets early and prepare for an intense night with Trey and the rest of the band, and see what shenanigans they have under their sleeves this time. Call all your concert buddies and light those lighters up in the air, for this is going to be an epic night that is one for the books.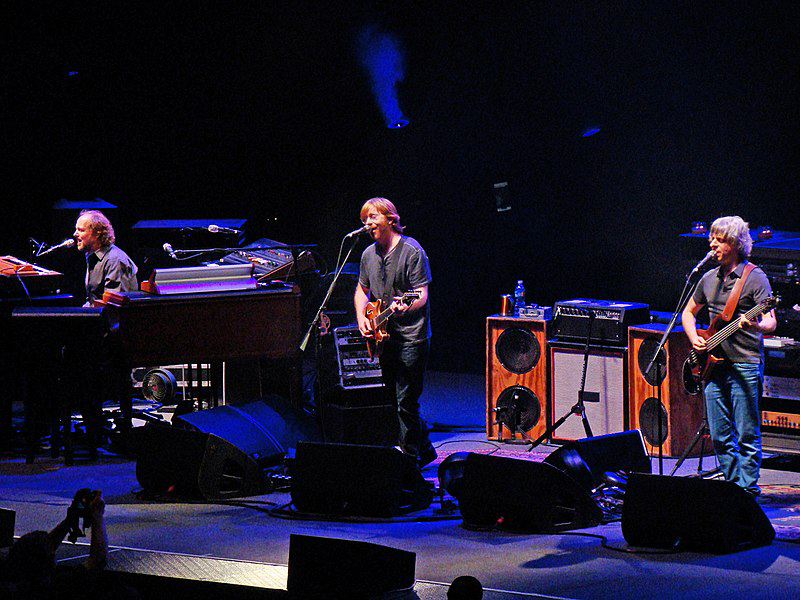 The psychedelic funk-rock band Phish has grown a cult-like following over its decades-long career because of its jam-band musical style, which is ideal for live performances. It consists of guitarist Trey Anastasio, bassist Mike Gordon, drummer Jon Fishman, and keyboardist Page McConnell. All of them perform vocals, with Anastasio being the primary lead vocalist. Although they have been in the rock music scene since the early '80s, the band may be unheard of for people whose musical preferences only revolved around commercial radio. However, those who listen to underground music consider them rock giants who will easily get the title of "Best American Jam Band."
Aside from their hit songs, the famous Vermont quartet is known for its high-energy concerts, which — most of the time — is highlighted with the different shenanigans the band members have on stage. They are known to add antics into their shows which always amaze fans. Not to mention that the boys are also notorious for changing setlists and details of their concerts. Thus, spectators are always assured that the Phish show they attend is unique from previous and upcoming events. Clearly, it is more than a musical event — it is a concert experience!
Tickets of their Merriweather Post Pavilion show are now on sale, and like you, we can't wait to watch this dynamic band take the stage on fire. This will undoubtedly be an epic concert experience for all Phish fans in Maryland. So be sure to book your tickets because they'll run out fast soon.