Merriweather Post Pavilion | Columbia, Maryland
Did someone say that the greatest jam band is back on the road this year? Well, the rumors are true! Our favorite Vermont Quartet is back this summer for another unforgettable tour that will simply blow your minds — in a Phishy kind of way. Join the iconic Trey Anastasio and the rest of his band this Saturday and Sunday, July 30-31, at the Merriweather Post Pavilion, in a two-night event filled with rock n' roll and psychedelic act that will surely make you grove. Better call all your concert buddies because this is going to be another epic Phish concert you wouldn't want to miss. One night is not enough to showcase Phish's complex improvisation of their hit songs. So they're giving us two nights of authentic rock 'n roll that will surely keep the 1960s-style jam-band grooves alive for spectators young and old. So book your tickets now and be ready for a two-night Phishy concert experience you will never forget.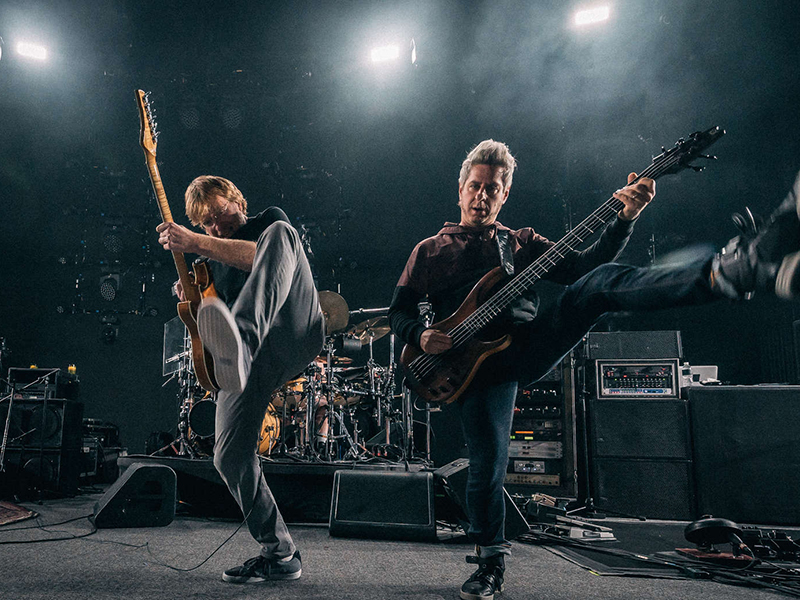 Without a doubt, the driving force behind Phish's popularity is the unique energy the band gives off during their live performances. Anyone who has seen the band live would definitely tell you about the incredible experience they had. Each a production unto itself, the band is known to consistently change setlists and details and the addition of their own antics to ensure that no two shows are ever the same. From bouncing off a trampoline to rollerblading through a crowd and to their infamous hot dog stunt, Phish — most especially Trey Anastacio — had probably attempted the most dangerous stunts in the history of rock n roll.
Over the years, Phish proved to be a genre-bending band who does not solely stick to a single sound but proceeds to shock their dedicated fans in presenting complex orchestrations and creative improvisations of their well-loved songs. Just when you think you've heard it all from them, you are treated to a booty-shakin' thick funk sound and, sometimes, vast, spaced out hippyish tunes … or to something words can't even describe. The bottom line is there is always something new to look forward to in the band's live performances. Perhaps this is the biggest reason fans will always clamor about seeing Phish live in concert! So whether you are one of the countless dedicated fans of this band or you just recently discovered them, better secure your tickets as early as today because you are in for a wild concert experience!