Merriweather Post Pavilion | Columbia, Maryland
Maryland's country music fans are in for a treat this fall as the annual Outlaw Music Festival of the legendary Willie Nelson will take place at the famous Merriweather Post Pavilion. Fresh from his thrilling and emotional performance at his annual Luck Reunion in Texas, Willie Nelson wastes no time preparing for the yearly event — one of the highly-anticipated festivals among country music fans since 2016. Grab a ticket for his stop at Maryland's famed venue this Saturday, 17th September 2022. He will be joined by the American folk-rock band, The Avett Brothers, and the Oklahoman singer-songwriter Zach Bryan. Don't miss Shotgun Willie and his friends for this memorable country music experience. Get your tickets now!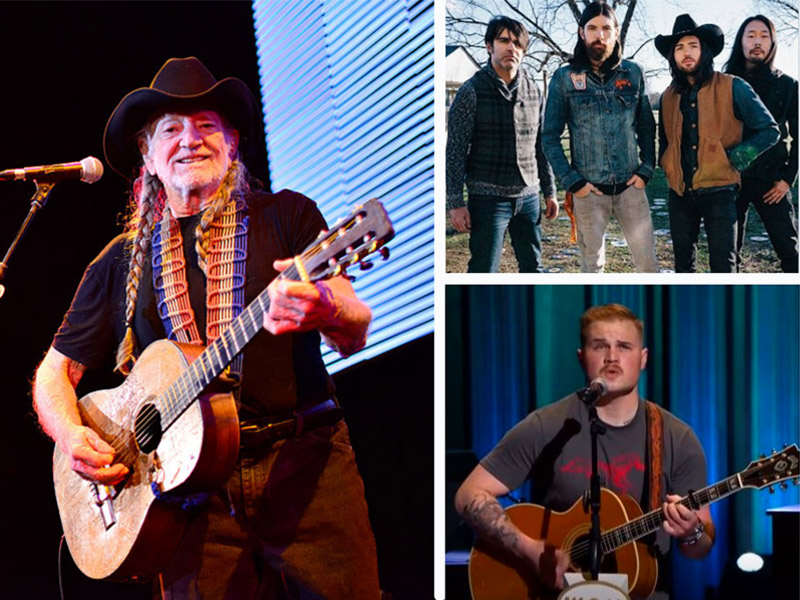 Even in his late 80s, the legendary Willie Nelson still remains to draw festival-goers all around the US. Thanks to his iconic voice, which remains distinctive and resonant despite his age. Not to mention his superb guitar-playing skills that still blend country, blues, jazz, and other styles — showing his absolute authority.
That is why it's not surprising why his sold-out Outlaw Music Festival in 2016 at Scranton, Pennsylvania developed into one of North America's biggest touring franchises that most country music lovers highly anticipate every year. After all, the festival's all-star lineup is so hard to resist among concert-goers. The likes of Eric Church, Luke Combs, Chris Stapleton, and many more have been a part of the Outlaw Tour, sharing unforgettable music memories.
"The Outlaw Music Festival Tour has always been about family and friends coming together for a great day of music and fun, and with the amazing group of artists joining us, this year promises to be our most special Outlaw Tour to date," states Nelson who is proud of the lineup he brings to the tour this year.
Outlaw Music Fest's stop at Merriweather Post Pavilion will showcase the American folk-rock band The Avett Brothers and the Oklahoman singer/songwriter Zach Bryan. The Avett Brothers are known for their hits such as "If It's The Beaches," "Murder in the City," "No Hard Feelings," and "Paranoia in B-Flat Major," among many others. The Grammy-nominated band has been able to produce 10 studio albums since 2002. It has cemented its place in modern pop culture as its songs inspired the musical "Swept Away: A New Musical." Thus, its addition to this year's lineup makes it more sought-after.
Moreover, Zach Bryan is relatively new to the country music scene. However, he has found early success through songs highlighting his raspy voice — a mix of classic folk melody and outlaw country with a raw edge that cuts to the bone.