Merriweather Post Pavilion | Columbia, Maryland
EDM lovers, It's been a long time coming. Presenting: The Last Goodbye from, Odesza at Merriweather Post Pavilion on Thursday, August 25th 2022 with Ben Böhmer and Gilligan Moss. Is it true? Is this really the last goodbye from Odesza? Can you really afford to miss it if it is? Grab some tickets and come out, for it very well could be the last time! I mean, everything comes to an end eventually. The electronic music duo has been on hiatus since the release of their 2017 album, A Moment Apart, but returned for their project with Golden Features in 2020, does The Last Goodbye also signify more?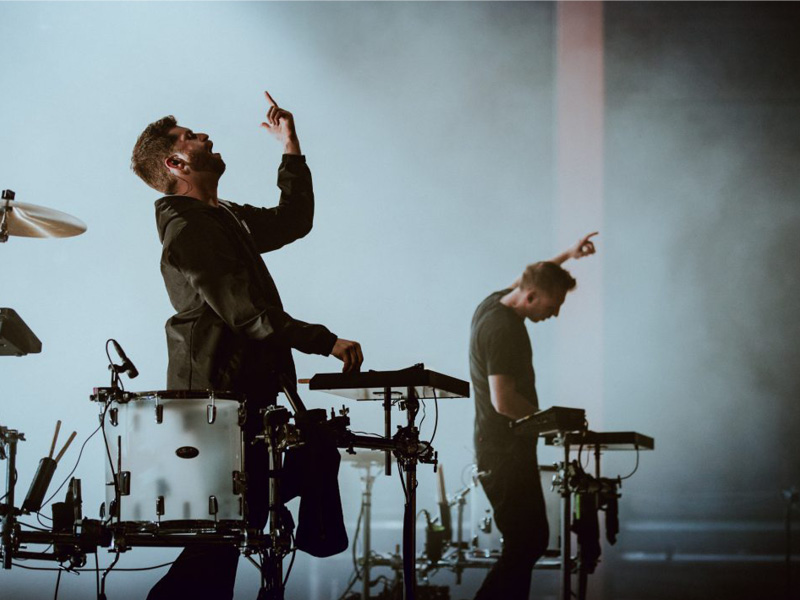 "Thank you so much for the incredible response to the tour announcement! We are so f***ing excited to get back on the road and be in your city! Can't wait to rip these new tunes live!!" said Catacombkid and BeachesBeaches.
Fans speculated that ODESZA's last album, A Moment Apart, hinted at their long hiatus, and their latest song title, and their first new music in over four years, The Last Goodbye, has left everyone wondering if an upcoming album from ODESZA could be their "last goodbye" as a duo. The song was released in February 2022, and Odesza announced that their fourth studio album, also called, The Last Goodbye, will be released on July 22, 2022.
The EDM duo, ODESZA, formed in 2012 and are from Bellingham, Washington. They are Harrison Mills and Clayton Knight, known individually as Catacombkid and BeachesBeaches. Their debut album, Summer's Gone, was released later in 2012 to acclaim in the underground electronic music community. In 2016, "Say My Name" gained the duo their first Grammy nomination for Best Remixed Recording, and their third album, A Moment Apart, released in September 2017 reached number 3 on the Billboard 200, while topping the Top Electronic/Dance Albums Chart. It was nominated for Best Dance/Electronic Album, with "Line of Sight" also nominated for Best Dance Recording, at the 60th Annual Grammy Awards in 2018.