Merriweather Post Pavilion | Columbia, Maryland
Country music princess Maren Morris hits the road this 2022 with her new album, Humble Quest. The Grammy Award-winning singer, who had stellar success with her first two albums, is responsible for crossover hits, such as "The Middle" and "The Bones." For her next album, she travels across the U.S. and makers her way to Merriweather Post Pavilion for her stop in Columbia, Maryland, on Thursday 4th August 2022! Morris will be performing songs from her new album, as well as tracks and fan favorites from her previous works. This show is your opportunity to see Maren Morris perform live, so get your tickets now and see why she is indeed a Grammy Award material!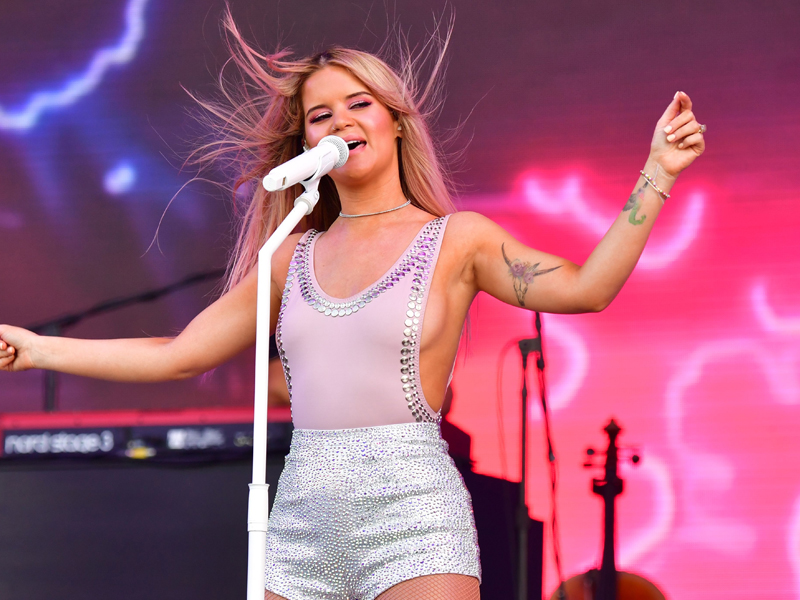 Maren Morris started her career early, performing and touring during her preteen years. Her father managed her career during those years, and the father-daughter duo was able to book bars and clubs in Dallas and Fort Worth. In 2016, Morris released the single, "My Church," a track from her self-titled EP. The EP peaked at number 22 on the Billboard Country Albums chart and number 1 on the Top Heatseekers chart. In 2017, "My Church" won Best Country Solo Performance at the 59th Annual Grammy Awards. The song was also nominated for Best Country Song at the same award show.
In 2018, Morris collaborated with Zedd and Grey for the song "The Middle," which became her crossover hit and gave her massive exposure. Morris also appeared in Taylor Swift's Red tour as a special guest, where she performed "The Middle."
In January 2022, Morris released her latest album, Humble Quest, with lead single, "Circles Around This Town." The song was written as an ode to her journey when she was still an upcoming artist. For her 2022 tour, Morris avoided using massive arenas for her shows, even if she'll probably sell out. Despite her success, Morris remains a humble outlook in life and her career. "My out looks and strategy from the get go, even with my first record, was like, do the underplay as long as you can and not overshoot too quickly. I still, in some weird way, always feel like I'm wanting to pay my dues." Morris added that she wanted to do amphitheaters for this tour because her album felt very "outdoorsy, and "she wanted to play the songs in the elements."
Get your tickets now to see Maren Morris perform at the Merriweather Post Pavilion on Thursday 4th August 2022!