Merriweather Post Pavilion | Columbia, Maryland
Get ready to scream for 3 whole days! The very best of Classic 80s Rock & Roll at the M3 Rock Festival at Merriweather Post Pavilion from Friday, May 6th, to Sunday, May 8th, 2022 with headliners TESLA, Tom Keifer and KIX. The Internationally acclaimed festival is celebrating its 13th year with Luck Thirteen, are you feeling lucky enough to attend?! The very best, and only the very biggest, 80s Arena Rock Bands from around the world for a full weekend of performances on the main stage May 6th –8th.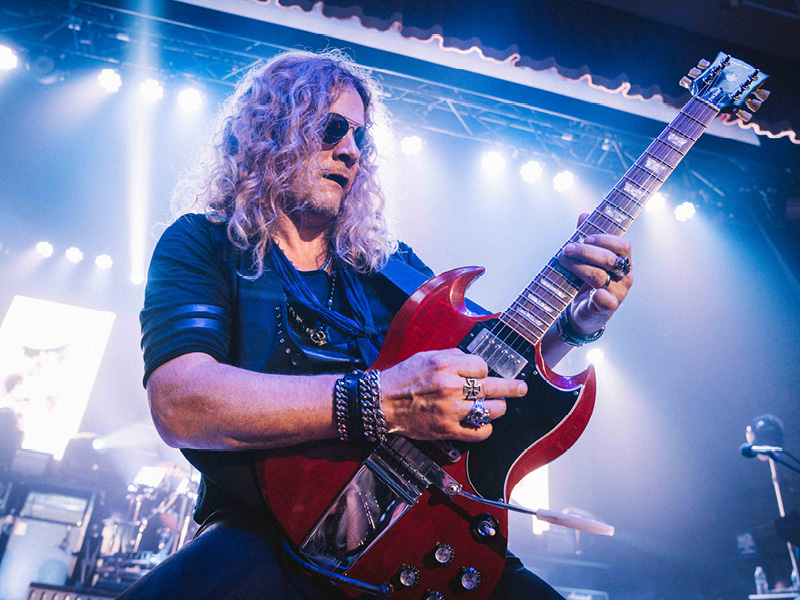 With 12 rocktastic editions of M3 Rock Festival under its belt, Merriweather Post Pavilion is charmed to celebrate lucky number 13, featuring the M3 debut of 80s rock legends, Blue Öyster Cult. The internationally renowned festival returns for a full weekend of performances on the main stage from May 6th to May 8th.
Over the past decade, M3 has become more than a festival, it is an 80s arena rock experience! Drawing diehard fans from six continents, 20 countries, and every state, M3 has evolved into an annual pilgrimage for those who grew up with 80s Rock & Roll as well as for younger fans who embrace the fun and excitement of the Glam-rock era, the m3 rock festival is a celebration of the days of decadence and glamour, attended by people who lived it and their children who remember hearing about this cultural phenomenon.
M3 Rock Festival's Official M3 Kix-Off Party on Friday, May 6 features hometown heroes Kix with special guests Doro and Lizzy Borden, and a special VIP-only performance from Count's 77.
The full-blown 2022 M3 Rock Festival begins Saturday, May 7 and includes Tom Keifer, Extreme, Blue Öyster Cult, Stephen Pearcy (Ratt), Tony Harnell (TNT), Heaven's Edge, Vain, and Lillian Axe.
The last and final 2022 M3 Rock Festival Sunday, May 8 features Tesla, Skid Row, Stryper, Yngwie Malmsteen, Zebra, XYZ, Quireboys, Leatherwolf, and Burning Witches.