Merriweather Post Pavilion | Columbia, Maryland
The last and final day of the M3 Rock Festival at the Merriweather Post Pavilion on Sunday, May 8th, 2022 with performances by Tesla, Skid Row, Stryper, Yngwie Malmsteen, Zebra, Quireboys, Leatherwolf, and Burning Witches. The final day and the Big Hair of Glam-rock is slowly turning to Bald heads, but that's from all the head-banging! Grab your tickets and come on down for the last, but fullest, day of awesome 80s Rock & Roll, re-live the glory days of glitz and Glam-rock!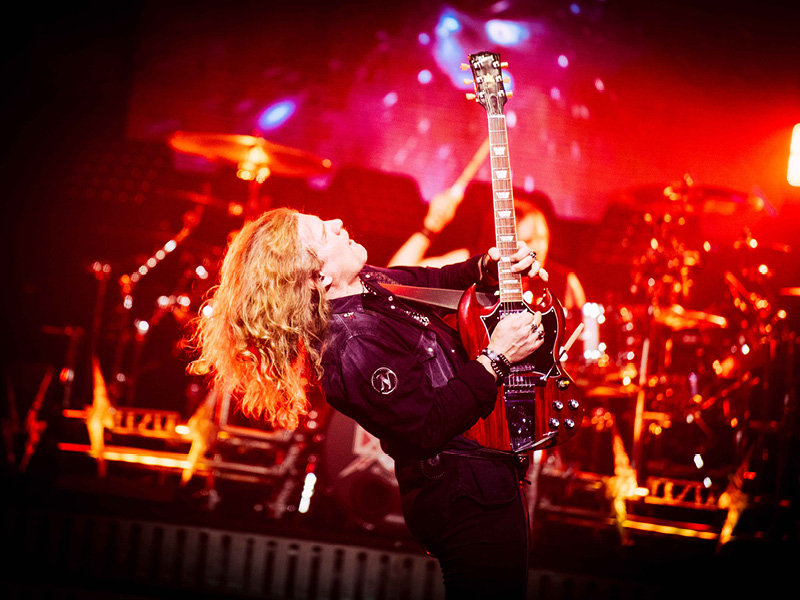 Over the past decade, M3 has become more than a festival, it's an '80s arena rock experience. Drawing diehard fans from six continents, 20 countries, and every state, M3 has evolved into an annual pilgrimage for those who grew up with '80s rock (a genre of music now referred to as the "new classic rock") as well as for younger fans who embrace the fun and excitement of the glam metal era, the m3 rock festival is a celebration of the days of decadence and glamour attended by people who lived it and their children who remember hearing about this cultural movement.
Thanks to their die-hard, loyal fan base and their younger generation offspring, TESLA continues to tour to sold-out crowds around the world. Celebrating 30+ years of kick ass Rock 'n' Roll gives their audience a musical journey that keeps the loyal fans coming back and has newcomers realizing, "Wow, I didn't know they did that song! TESLA were formed in Sacramento, CA, in 1985, out of an earlier, locally popular group called City Kidd, which dated back to 1982. The band wrote original music and knew their name didn't fit the sound. At management's suggestion, the band named itself after the eccentric inventor Nikola Tesla, who pioneered the radio but was given only belated credit for doing so.