Merriweather Post Pavilion | Columbia, Maryland
American stand-up comedian John Mulaney performs at Merriweather Post Pavilion on Saturday 6th August 2022. This performance is part of Mulaney's 2022 tour, "From Scratch". The comedian recently returned to live performances and appeared on stages after a two-year hiatus when dealing with certain personal issues. He is also a part of Netflix is a joke: The Festival's line-up that is celebrating the work of more than 100 comedians in the U.S with a 11 date event in several venues across L.A. Mulaney's from Scratch tour is highly anticipated by his fans because they have dearly missed him on stage. He is one of the most promising American comedians in the industry and if you want to see him live, get your tickets ASAP!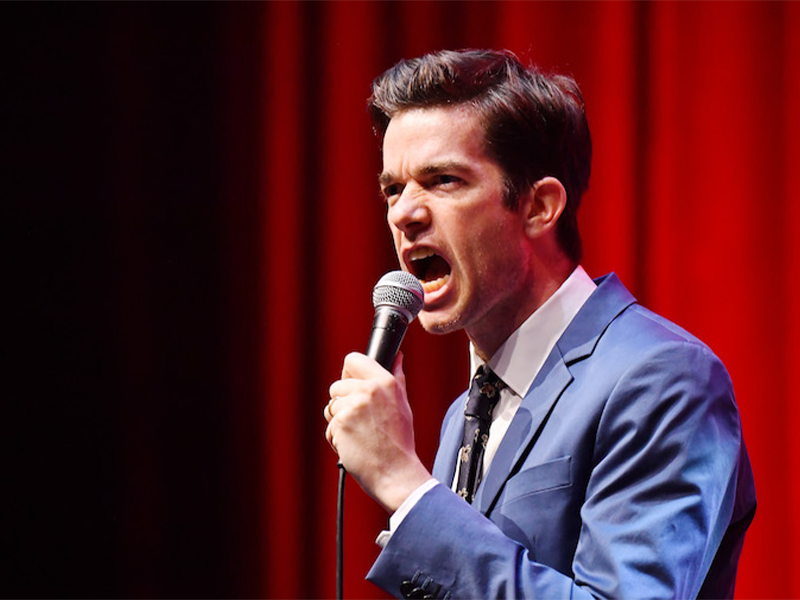 Mulaney began his career as an office assistant in Comedy Central. After a year working in that environment, he pitched an idea for a parody show alongside comedian Nick Kroll. Mulaney's performances in The Top Part, New in Town and Comeback Kid gave him much-needed recognition and afterward he became a household name. He has worked on two of America's most famous late-night shows, including his work as a writer on Saturday Night Live and the Late Night show with Conan O' Brien. He has also released a children's comedy special on Netflix called John Mulaney & the Sack Lunch Bunch.
John Mulaney has been doing stand-up comedy for almost 18 years now, and clearly, it is his best skill set. Mulaney has been a headliner since 2008, and he has performed with famous comedians at notable venues. He also performed at Bonnaroo in 2008. David Letterman praised Mulaney, saying that he was the future of comedy in America. After returning to stand-up in May 2021 following his rehab, he sold-out shows across the country. A similar result is expected when he turns up at the Merriweather Post Pavillion on 6th August. If you want to catch him live, get your tickets right now before they are all sold out!