Merriweather Post Pavilion | Columbia, Maryland
Friday nights at Merriweather Post Pavilion are always exciting as a number of artists are making headlines in the famous venue. But nothing would be as enjoyable as witnessing two of the biggest bands in the alternative rock music scene join forces in one epic Friday night. Join the chart-topping band Incubus and Sublime with Rome this July 29th at Maryland's well-known venue. Jam with the bands' combined massive hits. The Brandon Boyd-led rock band will take you down memory lane with their hit songs "Drive," "Wish You Were Here," and "Dig." Rome Ramirez and the rest of the band will make you jump in excitement as they play hits from their albums "Yours Truly," "Sirens," and "Blessings." Grab your tickets now and prepare for a pumped-up Friday night you won't forget!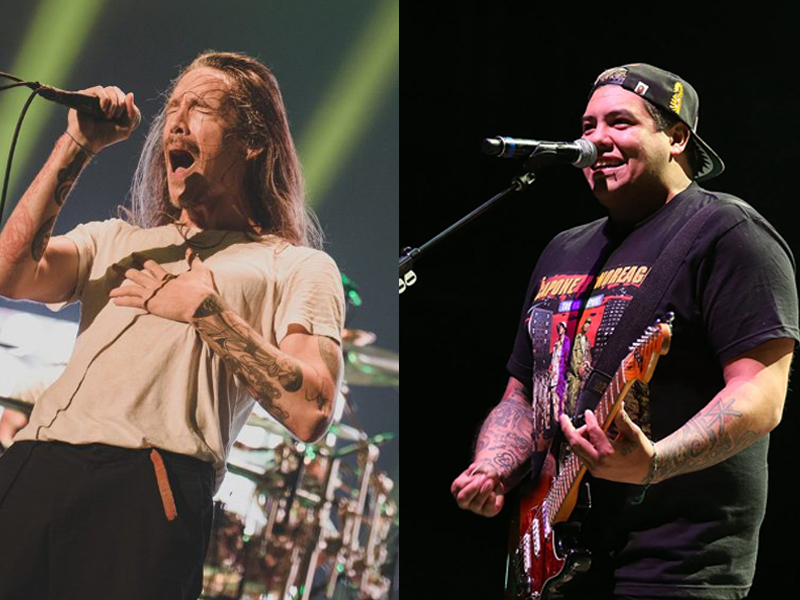 Over the years, Incubus remained one of the most relevant bands in the US today. While some of their contemporaries during the early '90s have long been out of the spotlight, the Brandon Boyd-led band stood the test of time. Thanks to their ability to incorporate elements from various genres and styles into their music. The band may be known as an alternative rock band, but they have mastered the skill of playing with some genres, including alternative metal, alternative rock, art rock, heavy metal, pop, funk, jazz, hip hop, and post-grunge.
It is clear that the band's diversity is their most significant asset, and their eight (8) albums from 1995 to 2017 are a testament to that. Among these albums, the 1999 "Make Yourself" album is perhaps the one that is the most massive of all. It spawned several hits, including Incubus's highest-charting song, "Drive."
This song, and many other hits, will be heard live again in the majestic Merriweather Post Pavilion this Friday. They will be joined by the incredible rock trio Sublime with Rome. Formed in 2009, the reggae-alternative band carries the legacy of ska-punk legends Sublime. It is anchored by Sublime's bassist Eric Wilson and features frontman Rome Ramirez. Aside from their new songs under the Sublime with Rome banner, the band occasionally performs old classic hits from Sublime. These songs will surely be heard this summer in their stint at Incubus' concert in Columbia, Maryland.
So if you want to see these two bands bring out their best in a crowd filled with dedicated fans, you should order your concert tickets now! Click on the "Get Tickets" button to claim the best seat in the venue. See you there!