Merriweather Post Pavilion | Columbia, Maryland
ILLENIUM, a Billboard Music Award winner and Grammy candidate who represents the absolute best in fresh new EDM, will perform a solo set at Merriweather Post Pavilion on Saturday, July 15th 2023. For the first time, he is releasing his self-titled album, which is loaded with his distinctive sound and features fantastic musicians such as Avril Lavigne, All Time Low, Travis Barker, and JVKE. This is a huge, jump heavy night that would be an absolute shame to miss, grab some tickets now for one of the ultimate EDM party nights this year.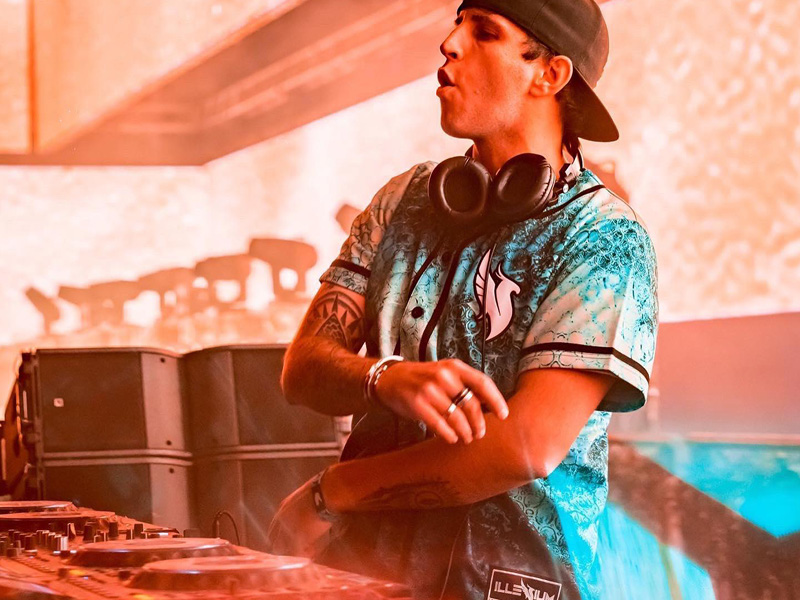 Illinium first emerged as an obscure bedroom producer in 2013, and has since taken the pop and techno worlds by storm with his breakthrough indie releases, including his self-released Risen EP in 2014 and his first album, Ashes, in 2016. He has enhanced the posture of Electronic Dance Music by fusing aspects of heavenly electronic, calm alternative, rock-fueled dubstep, emotive indie, and pop-tinged bass music.
The EDM DJ has captivated millions of self-identified, die-hard "Illenials" around the world who share a direct and personal bond with him through his music. He has been hailed by Billboard as one of the Top Dance and Electronica Artists of the 2010s, and recognized as one of Forbes' coveted 30 Under 30 list in 2020. Over 7 billion people have streamed his songs! He's worked with Taylor Swift, the Chainsmokers, Tisto, and Flume, to name a few. He has sold-out venues such as Madison Square Garden, the former STAPLES Center, and Red Rocks, and he is now touring Japan and presenting festivals in Colorado and Cancun.
His fifth studio album, "ILLENIUM," is set to be published on April 28. The first single, Luv Me A Little, featuring Nina Nesbit, may be heard below. Avril Lavigne, All Time Low, Travis Barker, and JVKE are among the high-profile artists who contributed to the 16-track self-titled album. ILLENIUM also includes "You Were Right," a collaboration with electronic music musicians Wooli and Grabbitz.