Merriweather Post Pavilion | Columbia, Maryland
Halsey is coming to the Merriweather Post Pavilion on Wednesday the 8th of June 2022 as part of their 'Love And Power' tour. Tickets for this amazing concert are on sale now, so purchase yours to avoid missing out. Halsey rose to fame through the sharing of their song titled 'Ghost' on the music platform SoundCloud, the song receiving so many listeners that various record labels approached them. Halsey has gained more fans and more respect as a performer and artist, releasing tracks that people relate to. Book your tickets now for 06/08/2022 at the Merriweather Post Pavilion for 'Love And Power' with Halsey.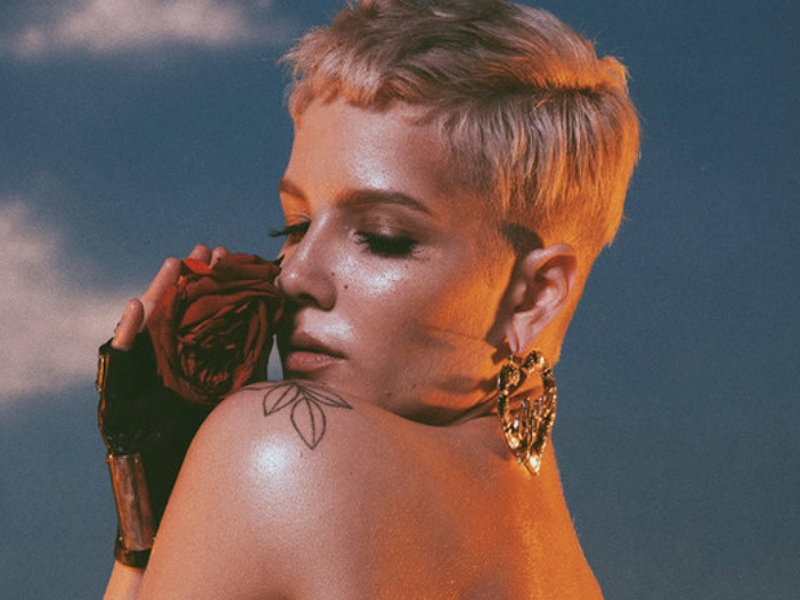 Halsey is touring around America this year and is thrilled to be back on the road performing. Their latest album 'If I Can't have Love, I want Power' was released last year and is the fourth album to showcase the talents and skills of Halsey. Halsey has packed so many different types, styles and feels of songs that is a lot for the span of their career. From their concept focused album 'Hopeless Fountain Kingdom', which focuses on a gender-swapped tale of Romeo and Juliet in a place between Heaven and Hell, the second song of the album, '100 Letters', is an interesting song that depicts how the poisonous, draining effects of a relationship can seep into even mementos. A much more aggressive, grittier track Halsey has produced was 'Experiment on Me', co-written with Oliver Sykes and Jordan Fish (members from Bring Me The Horizon) and featured in the Harley Quinn film 'Birds of Prey'. In the memorable fight scene the song blares and Halsey's vocals are shining, showing their true majesty in singing. They are an artist you really don't want to miss out on seeing, the quality of their performance and presence something that must be experienced live- so be there!