Merriweather Post Pavilion | Columbia, Maryland
Friday night is a big night out this August 4, 2023, as the Grammy-nominated rock band Goo Goo Dolls team up with the American rock band O.A.R. in a one-night concert that will surely excite all alternative rock fans. As part of Goo Goo Doll's "The Big Night Out Tour," a jam-packed show will be enjoyed by fans at the iconic Merriweather Post Pavilion. The famous outdoor amphitheater will become a haven of iconic rock tunes from the two bands. Jam to the roots rock reggae tunes of O.A.R. before Goo Goo Dolls take center stage. Sing along to Goo Goo Doll's signature hits and be awed by their musicianship and passion for giving the best live experience for all audience members. Mark your calendars and make this concert one of your summer's highlight events. Secure your tickets now!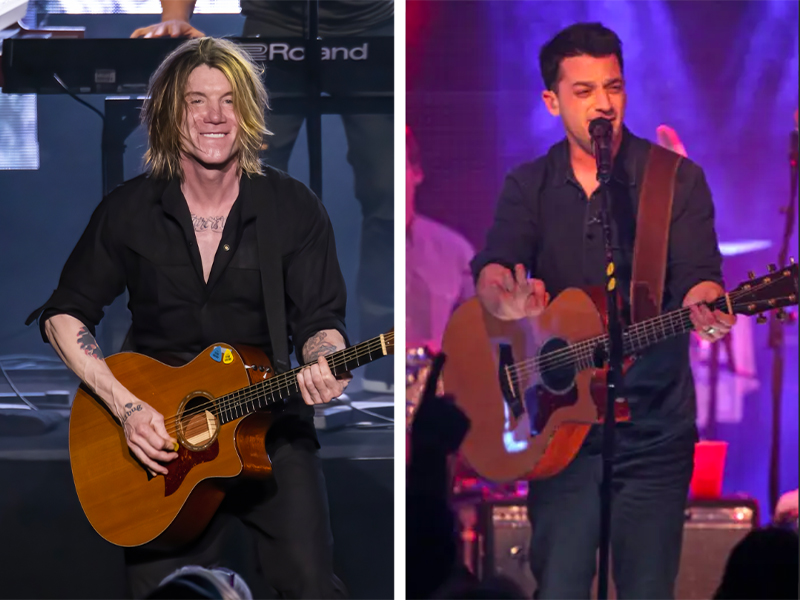 Since its inception in 1986, Goo Goo Dolls has been a staple of the alternative rock music scene with its signature brand of songs. The band morphed into a punk outfit and put out some original material in the early '90s. In 1995, the band's breakthrough single "Name" topped the charts and became a big hit throughout the world, propelling guitarist/vocalist John Rzeznik, bassist/vocalist Robby Takac, and drummer George Tutuska to the forefront of the music industry.
The band's most enormous success, "Iris," was released in 1998 and has become the band's most well-known song. Iris was the band's biggest hit after spending a year on the Billboard charts and peaking at number one on the Hot 100 Airplay chart for 18 consecutive weeks. In October 2012, "Iris" topped Billboard's list of the "Top 100 Pop Songs 1992-2012."
Over the years, Goo Goo Dolls reaped awards and nominations from reputable award-giving bodies, including the Grammy's, Billboard Music Video Awards, Songwriters Hall of Fame, MTV Video Music Awards, and Radio Music Awards, among countless others. On top of these accolades, the band has sold over 15 million records worldwide, with 19 reaching the top ten.
This summer, The Goo Goo Dolls will be performing live again for another concert tour dubbed "A Big Night Out Tour." This tour is a pleasant surprise for all fans who just recently saw the comeback of Goo Goo Dolls in the concert scene last 2022 after the pandemic halted all live shows. Joining the multi-platinum band is the American rockers O.A.R. (Of A Revolution). The band is famous for their hits "Love and Memories," "Heard the World," and "Lay Down." Catch these rockers ignite the crowd before Goo Goo Dolls take center stage. If you are a big fan of Goo Goo Dolls and O.A.R., this is your chance to see the two bands live in person on August 4, 2023. Score your tickets as early as today. Hit the "Get Tickets" link to purchase one for you and your concert buddies.