Merriweather Post Pavilion | Columbia, Maryland
They've got another confession to make, you're no fool, Foo Fighters 2022 Tour rolls into Merriweather Post Pavilion on Wednesday, May 18th, 2022 for a second show! So come and get the best! The best! The best show in town! Grab some tickets right now, this is gonna be the best! The best! The best show all year! Back on the road again after a year or so off, the Foo Fighters are finally getting to tour their latest album, Medicine at Midnight, an album they had finished in 2020 but only released in February 2021.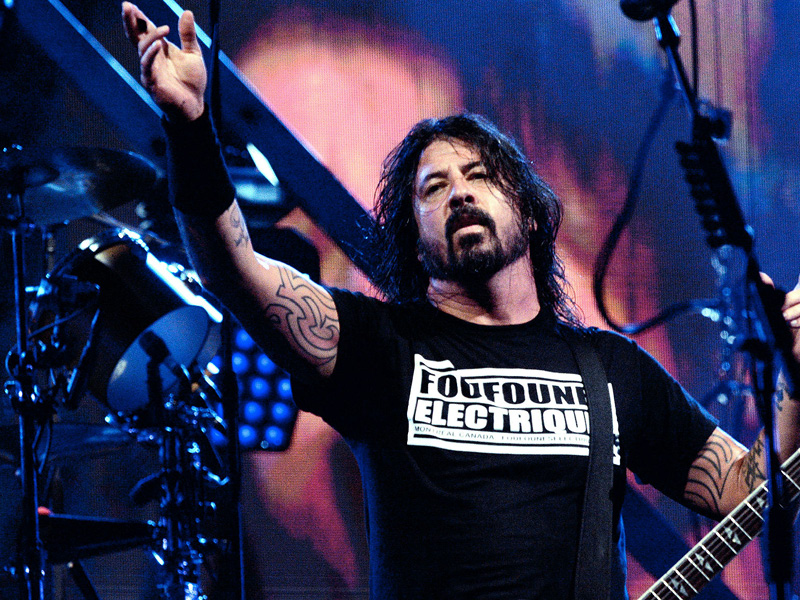 Foo Fighter's tenth studio album, Medicine at Midnight was originally scheduled for 2020, but was delayed to February 5, 2021, while the initial delay was due to the pandemic and the band's inability to tour in support of it, they later decided to release it during the pandemic anyhow, upon realizing its ability to be heard and lift people's spirits outweighed their desire to tour in support of it. The album received generally positive reviews from critics, it debuted at number 3 on the Billboard 200 album chart, and number 1 on both the Rock & Metal Albums and Top Rock Albums charts. The album was also number 1 in 12 countries. Frontman Dave Grohl described the album's sound to be like David Bowie's Let's Dance album, with him explaining that it's "not like an EDM, disco, or a modern dance record" but rather "this really up, fun record" that is "filled with anthemic, huge, sing-along rock songs."
In July 2021, the Foo Fighters released an album of disco covers, Hail Satin, under the name Dee Gees, a reference to Dave Grohl's initials. The album contains four Bee Gees covers, a cover of Andy Gibb's "Shadow Dancing", plus five live versions of Medicine at Midnight tracks. This tribute/live album came in at number 27 on the Billboard 200 and numbers 3 and 5 on the Top Alternative Albums and Top Rock Albums charts respectively.