Merriweather Post Pavilion | Columbia, Maryland
Fans across the country are going bonkers because they will have a chance to witness Big Time Rush's huge hit single "Can't Get Enough" live on tour. Named after their most recent single, this tour will also feature special guest appearances by Max and Jax. On July 14, 2023, they'll be stopping at the Merriweather Post Pavilion for a performance, and it is going to be bigger than ever. Get your tickets right here and now before they sell out because this is going to be one of the best concerts of the year and you don't want to miss it.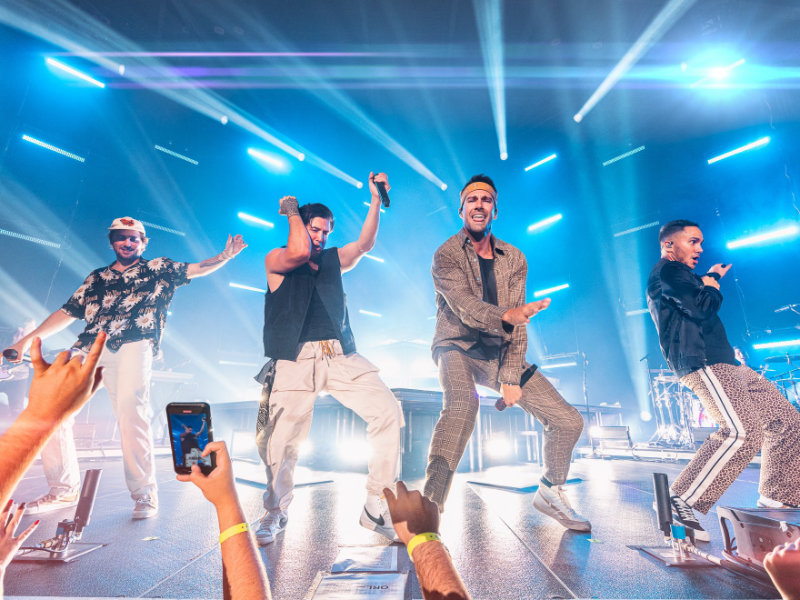 Big Time Rush formed in 2009 and skyrocketed to fame thanks to the popularity of the eponymous Nickelodeon show. The years 2011–2014 were crucial to the development of the band, during which time they put out three studio albums and went on five hugely successful tours around the world.
For the 10th anniversary of their breakthrough single "Worldwide," the band surprised their fans with a virtual reunion in the year 2020. The band's popularity and calls for a proper reunion spiked after Netflix added all four seasons of "Big Time Rush" in 2021. They announced two special concerts, and tickets sold out in mere minutes, making them one of the most in-demand acts in no time.
The boys' success didn't end there, though; in 2022, they toured the United States to sold-out crowds and critical acclaim. This new tour, they say, will be better than any they've done before. The band is ready to play to sold-out crowds once more because they have a new single out called "Can't Get Enough" and a back catalog full of hits. Making reservations is mandatory at this time. A ticket can be obtained quickly and easily by clicking the "Get Tickets" button and then following the on-screen instructions. In all seriousness, you shouldn't put off doing this any longer.