Merriweather Post Pavilion | Columbia, Maryland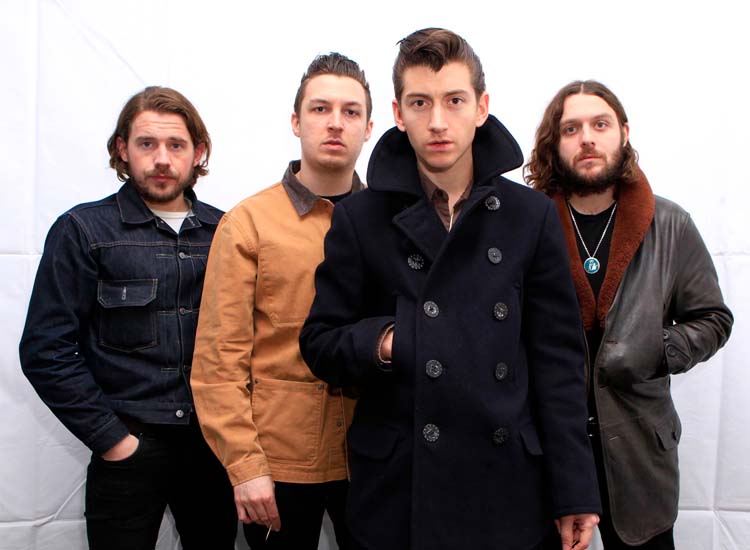 This September, indie rock giant Arctic Monkeys make a much-awaited stop in Columbia, Maryland. Promoting their latest studio effort, The Car, the band embarks on a massive 22-date trek across North America. On Thursday, 7th September 2023, Arctic Monkeys will light up the Merriweather Post Pavilion with their signature tight sets and banter-packed performances. If you're an Arctic Monkeys fan, you can expect nothing but the best from this impressive quartet who takes live performances seriously! So hurry and grab your tickets now to see the indie rock icons perform at the Merriweather Post Pavilion!
Since the release of The Car in October 2022, Arctic Monkeys have been traveling across the world promoting their new music and their time-honored hits and fan favorites. This indie rock outfit from Sheffield, England, is now on its seventh world tour, and there are no signs of them slowing down. In an interview, Arctic Monkeys frontman and primary songwriter Alex Turner mentioned that the band still finds their incredible success surreal. "We topped the charts, and everything became different quite quickly. There was always a feeling that this could be over in a few months."
The band emerged in 2002 and was at the forefront of the indie rock movement. Arctic Monkeys led a genre that reached its audience through the Internet. During their early years, the band had their fair share of handing out CD demos, but thanks to the now-defunct social media website, Myspace, they could reach many listeners. Today, with twenty years to their name, Arctic Monkeys' time in music is not over. Just a month before they released their latest album, The Car, the band performed in front of an 80,000-strong crowd in Budapest, where they were headlining a festival.
Today, the band is regarded as one of the world's most prominent and influential indie rock groups. They had released seven highly-acclaimed albums and earned numerous awards. From 2006 to 2008, they won two British Album of the Year, British Breakthrough Act and the British Group, at the Brit Awards. In 2006, the band won the highly prestigious Mercury Award for Album of the Year for their debut album, Whatever People Say I Am, That's What I'm Not. Eight years later, the band won another two Brit Awards under the same categories they dominated in their early years.
Tickets to see Arctic Monkeys conquer the Merriweather Post Pavilion on Thursday 7th, September 2023, are now available!